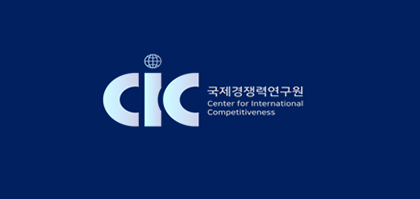 Center for International Competitiveness (CIC)
Benefits for the respondents
This survey contains 41 questions which are divided into seven categories. For those who complete the survey, the following benefits will be available.
1. Immediate access to the recent rankings of national competitiveness (2014-2018), country profiles for 62 countries/regions in 2014-2015, and the NCR User Guide.
2. A link to access the main results of the 2019 National Competitiveness Research specially prepared for the survey respondent after the Report is published.
3. The extended 2019 competitiveness profile for selected countries/regions (as in the Survey).
Take NCR 2019 Survey Now
준비중