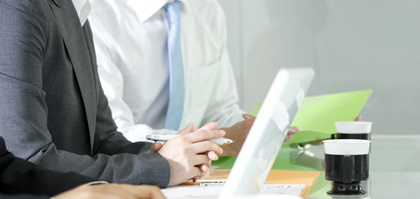 Course Overview
Every first Tuesday morning, national leaders gather in one place to participate in convergence knowledge seminars of economic outlook, creative business and humanities.
aSSIST FORUM organized by aSSIST selects the best lecturers to provide insightful and in-depth lectures. These lectures help you to learn ways to apply obtained knowledge and insight into practical working level.
aSSIST Forum has more than 1,000 alumni CEOs currently working as opinion leaders of Korea. In addition, this forum includes 3,700 doctor fellows and short course alumni, providing them lifelong learning stage. Representative leaders in our society, employees preparing to be executives, and experts in diverse fields can enhance their competitiveness and continue self-development to make a difference in the real world.
Course Characteristics
Leader's Network
Network stage of representative CEOs of Korea
Life-long learning stage established with 1,000 CEO alumni and 4,300 masters and PhD alumni networks
Open learning stage for all who is keen on self-development
Seminar Review
Provide lecture's key messages on mobile content
Monthly Report
Provide economic outlook, current affairs articles, and research documents every month
Deliver recent trends and issues every month
Value Sharing
Share information of members and their activities after careful review
Value sharing and promoting stage
Membership Information
Membership Information

| Alumni Membership | aSSIST academic degree curriculum alumni including non-academic degree curriculum alumni |
| --- | --- |
| Alumni Membership | New joining members |
Membership fee
Membership fee

| Classification | Annual Membership | Once |
| --- | --- | --- |
| Alumni Members | W600,000 | W80,000 |
| New Members | W800,000 | W100,000 |
Group membership fee
Group membership fee
Classification
Details
Annual Membership
(10 times/ per person)
Registered group membership (3 or more people)
For appointed members only
W600,000
Non-registered group membership (3~7 people)
For anyone who have applied
W800,000
Non-registered group membership (8 or more people/ detached tables)
For anyone who have applied
W700,000
Subjects covered for the period of one year (10 Times)
Subjects covered for the period of one year
Economic Outlook (Two times)
Economic outlook of "Get ready for this" for uncertain economic situation
Change and Trend
Learn global and local business trends to proactively respond to change of business environment
Humanities Management
One cannot lead without consilience, this is the unchanging truth
Business Insight
Business strategy and models by sector
Forget all current businesses! / new approach and value creation
준비중