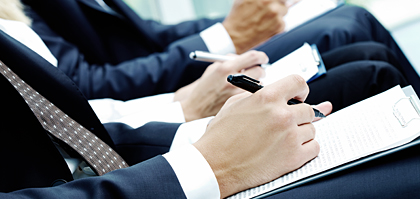 Custom in-house corporate training
Optimized for each corporate needs Tailored in-house training design and operation
Course Overview
Selected as the top management education institution by 150 enterprises over 19 years
Constructed as a customized program that is optimally designed to meet the needs of the enterprises by integrating domestic business environment with foreign university's MBAs
Transparent evaluation system regardless of belonged organization of professors
Efficient training schedule that reflects companies' business environment
Training establishment process
Analysis: understanding and analyzing of the company's education needs.
Design: reflecting company issues and research analysis
Development: curriculum constructed after adjusting the course level and analyzing curriculum benefits.
Implementation: provide an optimal learning environment through a comprehensive training and a strict credit management.
Evaluation: regular report writing to evaluate appropriateness, satisfaction and improvement needed for modules, courses and programs
aSSIST company customized training advantage
Customized program : optimized for companies' specific training goals and needs.
Open Platform System: composed of professors regardless of belonged organizations and best qualified professors
Thorough academic management: an optimal learning environment is established through a thorough training operation and a strict academic management.
Application and revision to reflect immediate education need via constant reporting operational system
Strict evaluation and management process: a comprehensive assessment management system is set up by measuring each subject's academic attainment, commitment and post evaluation.
준비중