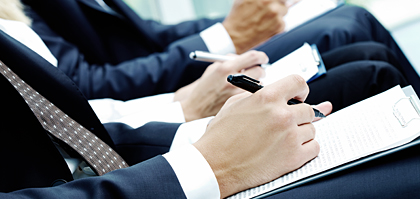 Custom in-house corporate training
Optimized for each corporate needs Tailored in-house training design and operation
Training for Executives: TMT (Top Management Team) Program
Type 1: Coaching
An individual consulting system (coaching) by the [Expert Panel] is provided so that each executive's capabilities can be maximized on the background of each executive's individual capacity, and to objectively evaluate the ability of the executives to derive an accurate 'innovation agenda'.
Expert Panel
Facilitator- A professor who understands both management theory and field.
Business expert- A former/present CEO who possesses extensive business experience
Coaching expert- who enables students to reach their maximum learner's characteristics and potential.
Type 2: Module
The class is set up in a module form in accordance with executives' required educational system or core competencies.
Type 3: Workshop
A case study orientated short-term intensive executive workshop to systematically summarize business experience, and to strategically apply this in real-life.
Customized MBA course for key corporate talents by position levels
Various forms of education available according to enterprise's needs.
* Course available as a degree (in conjunction with foreign universities)
준비중