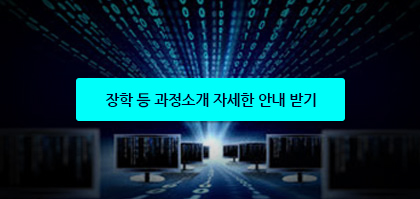 Credits Confguration
Credits Confguration table

| Classification | Credit Required | Notes |
| --- | --- | --- |
| Core Business Modules | 15 credits | Applicants with jobs, maximum of 9 credits can be granted (exempted) |
| Major Modules | 30 credits | Includes Business Project (3 credits) |
| | Minimum credit required for graduation: 45 credits | |
If the class does not meet the required minimum number, the specific major module class may not open.
Above information is subject to change.
Curriculum
Curriculum
Modules
Core(1st semester)
Strategic Finance
International Marketing Management
Economics for Executives
Strategic International HRM
Operations Management
Strategic Management
Management Accounting and Control
Introduction to Data Science
Basics(2nd semester)
Introduction to Statistics
Multivariate Statistics
R
RDBMS & SQL
Big Data Methodologies & Techniques
Text Mining I
Text Mining II
Data Mining I
Data Mining II
Web Mining
Advanced(3rd semester)
Python
Collaborative Filtering Models Practice
Artificial Neural Networks & Deep Learning
Internet of Things
Big Data Platform: Architect/Construction/Practice I
Big Data Platform:Architect/Construction/Practice II
Big Data Platform: Architect/Construction/Practice III
Individual Topic Research
Big Data Theme Selection/System Construction
Social Network Analysis
Above modules are subject to change.