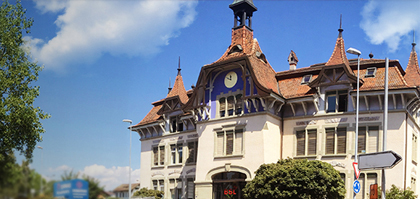 Business School Lausanne Big Data MBA Dual Degree Program
Program Overview
In the era of the Big Data, the Fourth Industrial Revolution, and the artificial intelligence, the world is now waging a battle to secure experts, or data scientists, who are capable of extracting insights from flooding data. That is why the data scientist is considered the sexiest profession in the 21st century. Korea's first Lausanne Business School (BSL) Big Data MBA Dual degree program boasts field-oriented curriculum with 48 credits, 30 courses (+thesis).
Program Features
This course is less expensive than acquiring a degree by studying in a foreign country, and it is possible to work and study without interruption.
The MBA degrees in aSSIST and BSL within 1.5 years
Excellent curriculum combining the strengths of Big Data MBA and BSL (highest number of courses)
Field-oriented curriculum fosters global-level data scientists
Learning design in parallel with workplace
Acquisition of overseas degrees at a significantly lower cost than studying abroad
About BSL
BSL(Business School LAUSANNE) Click Here
Business School Lausanne (BSL), founded in 1987, is a prestigious business school in Europe with over 30 years of tradition. It is the first in Europe to receive ACBSP certification in 1996, and selected as the top three business schools in Switzerland by the 2017 QS Global 250 Business Graduate School Report. It is a prestigious school ranked within 20th in Western Europe.
BSL Big Data MBA DD Program
'Boot Camp' with Nestle and IBM for Big Data
[Lausanne BigData in MBA & Boot Camp]
[Business School Lausanne presentation]
[Business School Lausanne: School of the 21st Century]