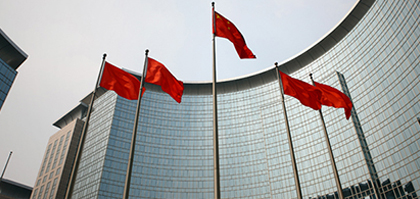 aSSIST CKGSB China-Korea EMBA
Program Overview
The aSSIST, Korea's first business school, and Cheung Kong Graduate School of Business (CKGSB), the most prominent business school in China, established a brand-new China Executive MBA program for CEOs in Korea.

EMBA is CKGSB's flagship program and reflects the school's innovative "top of the pyramid" approach to education. This 18 month part-time program prepares top business leaders in China to meet future professional and personal challenges, while offering global insights and networks through overseas modules. Since its establishment in 2002, over 8,000 alumni have graduated from this program, among which 80% are at the Vice-President level or above at China's largest private, state-owned and multinational companies. By joining this program—which Forbes China praised in 2011 as delivering the best return on investment among China-based EMBA programs—you will gain access to the most influential business network in China and cutting-edge insights that are second to none.

The CKGSB-aSSIST China-Korea EMBA—the first of its kind in Korea— has launched in December 2011 offer participants the knowledge and access to networks necessary for business success in China. The China-Korea EMBA is an excellent choice for CEOs already doing business in China or entrepreneurs intending to launch businesses in the country.
Program Advantage
Lectures of the world's renowned scholars
Unrivaled alumni network include over 8,000 Chairman and CEOs, running companies that comprise 20% of China's most valuable brands
Opportunities for partnerships with Chinese entrepreneurs
Special lectures by the top Chinese entrepreneurs and on-site visits to emerging Chinese companies
Business workshops and the opportunity to enter the largest network of Korean and Chinese companies and entrepreneurs
Faculty
CKGSB unites expertise from the East with deep experience from the West through engaging its world-class faculty members, a large percentage of whom are natives of China and have held distinguished, tenured positions at top institutions such as Harvard, Wharton and Stanford prior to joining the school. CKGSB's 40+ full-time, resident professors represent the best in global business education and will help you better understand the complex Chinese business landscape.

In addition to the excellent faculty members of CKGSB, the faculties of the top universities in China, such as Peking University, Renmin University, and Tsinghua University are invited to give lectures focused on the rapidly changing Chinese business environment. Also, by providing special lectures of Chinese experts and entrepreneurs in each field who are working in Korea, CKGSB helps students learn about Chinese business in a systematical and multidisciplinary way.
About CKGSB
Cheung Kong Graduate School of BusinessClick Here
Cheung Kong Graduate School of Business (CKGSB) aims to cultivate business leaders with a global vision, a humanistic spirit, a strong sense of social responsibility and an innovative mind-set. Established in Beijing in November 2002 with generous support from the Li Ka Shing Foundation, CKGSB is an independent, non-profit business school.

Since its founding, CKGSB has developed into a prominent business school with more than 40 full-time professors, who have earned their PhDs or held tenured faculty positions at leading business schools such as Harvard, Wharton and Stanford. Their research has provided the basis for around 400 case studies of both China-specific and global issues. CKGSB also stands apart for its unmatched alumni network. More than half of CKGSB's 10,000+ alumni are at the CEO or Chairman level and, together, their companies accounted for one sixth of China's GDP in 2015.

CKGSB strives to understand business in a more well-rounded capacity, beyond the traditional boundaries of business schools. For instance, in 2005, CKGSB pioneered the integration of the humanities into its curricula to give students a long-term and holistic view of business and development. The school's EMBA students—more than 80% of whom are above the Vice President level—are also required to complete six days of community work before receiving their degrees. In 2014, CKGSB was the first Chinese business school to develop a philanthropy program aimed at equipping the school's alumni with expertise on setting up and managing foundations and engaging in philanthropy.

CKGSB has a campus in Beijing, teaching sites in Shanghai and Shenzhen, and representative offices in Hong Kong, London and New York. Moreover, it has formed strategic partnerships for joint programs and research with leading schools worldwide, such as the Harvard Kennedy School in the US, IMD in Switzerland and FDC in Brazil.

The school offers the following innovative courses: English MBA, Chinese MBA, Executive MBA specializing in Finance, Healthcare or the Arts, Business Scholars Program (DBA) and Executive Education programs.
준비중