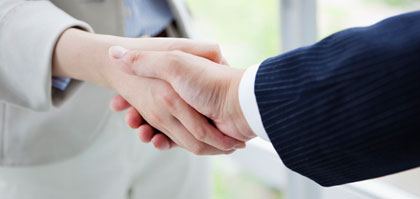 3-Ways
New Business, Marketing Strategy,
Sales Innovation
Course Overview
The program focuses on understanding basic structure of new business development growth strategy for high performance creation and exploring new business opportunities around the core business. In addition, through practical exercise, the introduced methodology in class enables students to draw new business ideas and to apply them to at the practical level. In terms of marketing, the program teaches the limit of existing marketing methodology and how to create a 'hit' product. The course including practical workshops is to learn hands-on marketing strategies and learn how to create a 'hit' product through creative marketing ideas. In terms of sales, we teach you how to analyze new sales environment and the change of sales paradigm. The course also teaches four core factors in sales that determines high performance. Through this course, students can learn sales skills that would attract the customers and how to internalize sale capacity.
Performance based curriculum jointly created by the KCCI focused on new business development/ marketing strategy/ sales innovation and others
Derive new and extended businesses models
Secrets to 'hit' marketing
'4S' Framework and skills to increase sales capacity
Course Details
"No more education on education!" – A thoroughly designed curriculum in the core of business management.
Selected parts of education that can which produce visible outcomes at the working level.
Education for middle managerial practitioners which excludes 'leadership', 'management strategy', 'human resources' and other normal modules for school of business
What is the biggest topic in the current marketplace?" –Three key processes for creating a high-performance.
What type of new business do I have to do? What is the new business model that can be interlinked with existing businesses?
How do you establish marketing strategies to sell your products/services in the market?
How to execute and perform sales strategically, systematically, scientifically to create new values and high performance?
Module selection by the trainees, "Responsible department is differs in our company"
3 modules per one package, module selection by choice, change of module
Flexible selection of the number of trainees attending per module
Intensive curriculum centered on the trainees – "No time for many lectures?"
Total 24 hours, total 3 weeks, once a week, 8 hours per day
Wednesday, One module per day, AM 9:30 ~ PM 18:30
준비중