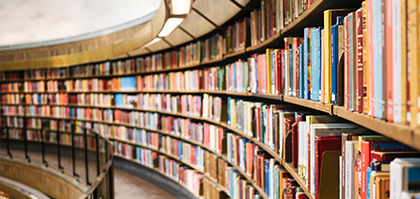 Course Overview
Management Books Society (MBS) is one of the most traditional and largest book clubs in Korea focused on sharing great books in business and economics sectors, also shares books from various categories such as society, culture, science and art by inviting authors. This is recommendable course for people who want to solve the problem at hand, find new insight and receive positive stimuli through book reading. Members can take a lecture of the authors from any area mentioned in advance, asking questions and acquiring deep insight which is not possible when reading alone. This course will educate students to become opinion leaders that many organizations need by understanding current trends and predicting future trends getting through 20 books a year exclusive selection process by the selection committee. So far, 700 famous people have been invited and shared their motivation on writing books, their wisdom towards the world through Q&A and discussions.
Key characteristics
Lecture on behind stories of the book authors
"Experience unlikely to have by reading books alone."
"Gain more than expected"
"Direct lecture from the author, enabled me to learn deeper knowledge." [Survey of MBS members]
Select 20 books per year, in the areas of economics and business administration as well as society, culture, liberal arts, science, and arts
Books that deliver current trends and recommend studies for the future trends
Excellent book choice looking ahead social trends in the era of over-flooded books
Committee's exclusive book selection (the committee member: Chairperson of Presidential Council on National Branding, representative of publishing journal, Business administration professors of Seoul National University and 10 others)
The largest and oldest off-line book club in the country (total 2,800 of opinion leader members)
The first management book club with 20 years of history (since 1995)
Community for modern people who want to solve problem at hand, find new insight and receive positive stimuli through reading books
Re-joining membership rate more than 75%, participation of over 200 members per year, accumulated number 3,000
Various options of membership system including Attendance member, Telecommunication member R and Telecommunication member S
Attendance members can participate in authors' lectures and meet them in person
Telecommunication members are able to listen to lecture CDs (lecture transcript included)
Membership Guide
MBS membership with 20 years of history [Classic / Premier Membership]
Membership for who wants to find management solution, new insight and positive motivation by meeting the author in person.
Opportunity to hear behind stories from the author and gain extensive knowledge through discussion and question.
Acquire extensive knowledge from various expert authors
Insightful lectures and questions from members deepen the understanding of the book.
MBS membership for today's busy people [R Class / S Class membership]
Members who cannot participate in lectures due to the restriction of time and distance
Suitable for people who seek constant self-development even in busy lifestyle.
Provide with lecture CD and transcript for more convenience
2 times of lecture participation
Participation Fee
member
Attendance member
Telecommunication member
Classification
Classic (former Attendance A)
Premier (former Attendance B)
R Class (former Telecommunication A)
S Class (former Telecommunication B)
Price
₩ 1,750,000
₩ 1,100,000
₩ 870,000
₩ 520,000
Offers
Lecture Participation (20 times)/book/Lecture CD/Textbook(transcript of lecture)/Meal
Lecture Participation (20 times)/meal *lifetime membersis not applicable
Book/lecture CD/Textbook(Transcript)/Lecture attendance (2 times)
Lecture CD/Textbook(Transcript)/Lecture attendance (2 times)
Book and textbook delivery fee is included
Choice MBS
We send lecture CDs of your choice for the recent 2 years members (applied to 37th ~ 38th Members) (VAT 10% included)
Participation Fee
Choice
Classification
Choice 5
Choice 10
Price
₩ 200,000
₩ 300,000
Offers
- 5 Lecture CDs of your choice
- Textbook(Transcript)
- Lecture attendance(1 time)
- 10 Lecture CDs of your choice
- Textbook(Transcript)
- Lecture attendance(1 time)
Above options are not included to the membership classification, they are not applicable to the current Attendance and Telecommunication members.
준비중